September 25, 2007 :: LifeStyleEXPO at Caroli, Malmö, Sweden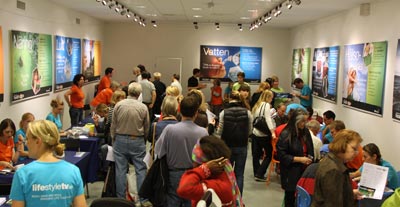 August 24, 2007 :: LifeStyleEXPO comes to Kentucky, USA
This past August, LifeStyleTV brought the LifeStyleEXPO to ASI's (Adventist-laymen's Services and Industries) 60th Anniversary convention in Kentucky, USA. The LifeStyleEXPO helped visitors learn more about their personal health, as well as promote the health expo concept and show how it is working in Scandinavia.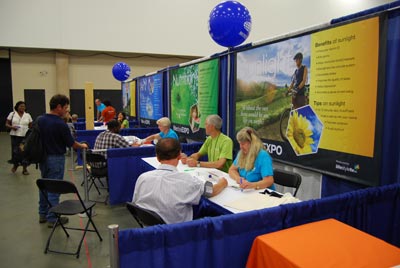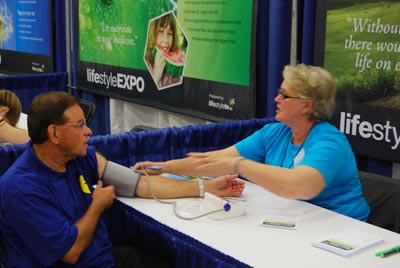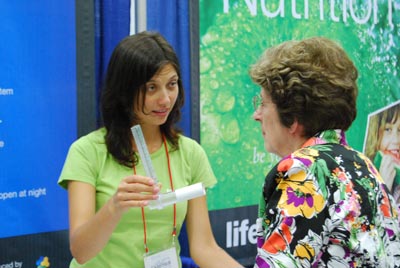 "We couldn't have done it without the faithful volunteers who gave of their time and expertise to help run the booths," says Claus Nybo, LifeStyleTV President and organiser of the expo. Visitors found the volunteers and staff "friendly, helpful, kind, courteous and informative". A big thanks to ASI for making spaces available, and seeing the vision for conducting a full health expo within the convention center.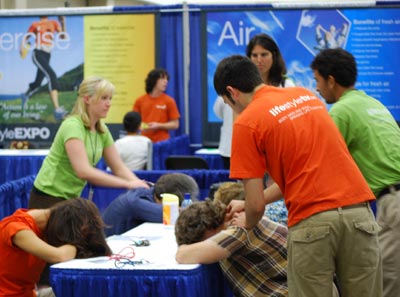 A popular booth was the "Rest" booth, as visitors experienced a relaxing chair massage. Visitors also enjoyed the free health tests to determine their blood glucose, cholesterol and body fat levels. "It was fun to get instant feedback on tests" commented a lady from Arkansas. "It is helpful for us to be reminded about what we need to do to stay healthy" said another.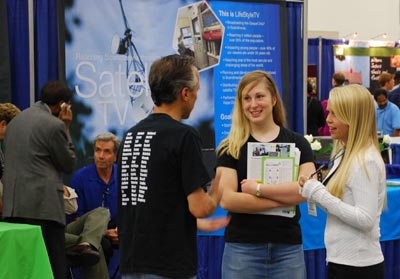 The LifeStyleEXPO is based on the eight natural laws of health. The panels and materials have been designed to match LifeStyleTV's branding. LifeStyleTV uses the LifeStyleEXPO to promote the TV channel in a tangible way, while getting local volunteers involved in putting something back in their communities.
April 2007 :: Health expo attracts 1000 visitors, Malmö, Sweden.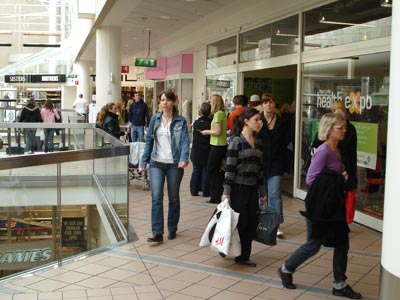 LifeStyleTV's first health expo in Malmö, Sweden, drew 1000 visitors in just four afternoons. Over 50 volunteers including health professionals helped people from the Triangle shopping mall go through the nine health stations, from taking blood glucose tests, to body fat tests, Harvard step tests and counselling.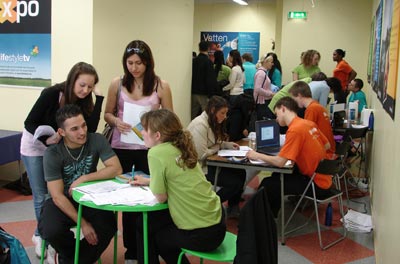 The health expo concept is that is a public-service initiative and is a way to put something back in the community. For LifeStyleTV, it offers an opportunity to promote the mental, physical and spiritual oriented programming broadcast on LifeStyleTV.