Sponsor links
FAQs
Links of interest
About LifeStyleEXPO
Testimonials
Contact us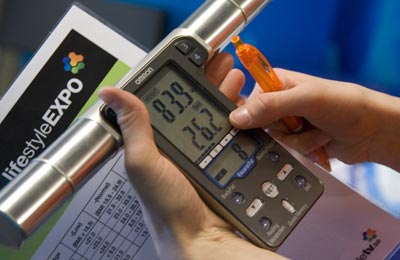 Be a part of promoting an active and healthy lifestyle, and enriching the lives of people, by sponsoring LifeStyleEXPO
• Increase the exposure of your company through local health expos
• Build a positive image by supporting a free community service
• Make a difference to thousands of visitors
Why sponsor LifeStyleEXPO?
Inspire an active and healthy lifestyle and increase the exposure of your company by being part of sponsoring LifeStyleEXPOs, either as a program sponsor or as an events sponsor. This will benefit your company by building recognition and goodwill with visitors as well as the volunteer staff.
Program Sponsors: One year commitment, all events
• Your logo exposed on the welcome banner and the EXPO information booth
• Your logo and a short description about your company on the EXPO info brochure, given to all visitors
• Web exposure, to about 8,000 monthly visitors
Events Sponsors: Single local event
• Your logo exposed on our window banner with opening times
• Your logo on invitation flyers (10,000 – 20,000)
• Attract people to your shopping center
• Web exposure, to about 8,000 monthly visitors
Sponsorship options
1) Supplies and equipment
2) A suitable venue
3) Financial sponsor
For more information and details please contact us.



"We have read through all your material and find your event serious and well done. We would be glad and proud to be part of sponsoring LifeStyleEXPO." OMRON, SundMed AB, Sponsor of medical equipment
"The flow of people increased every day, and many people loved and appreciated the event. But that it would be so many visitors [over 1000], as it did, we would never have imagined."
– Triangeln shopping center